The 2016 NAPO Organizers' Choice Awards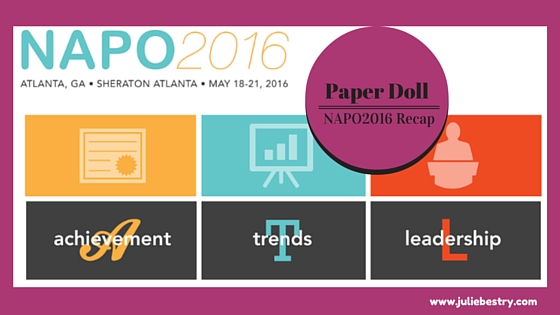 Organizing is about losing (getting rid of things that no longer serve your goals, whether that's clutter or bad habits) and winning (freeing up space in your home and office, time in your schedule, and peace in your thought processes).
Every year, the attendees of the National Association of Professional Organizers' NAPO Conference and Expo vote for the best of the best among exhibitors. Categories in the 2016 NAPO Organizers' Choice Awards include the best residential and business products, the best residential and business services, and an overall "Best In Show" award for whatever really captured the attention of the professional organizers and productivity experts in attendance.
And the winners were…
BEST RESIDENTIAL PRODUCT: Time Timer (modeled by Heather Rogers)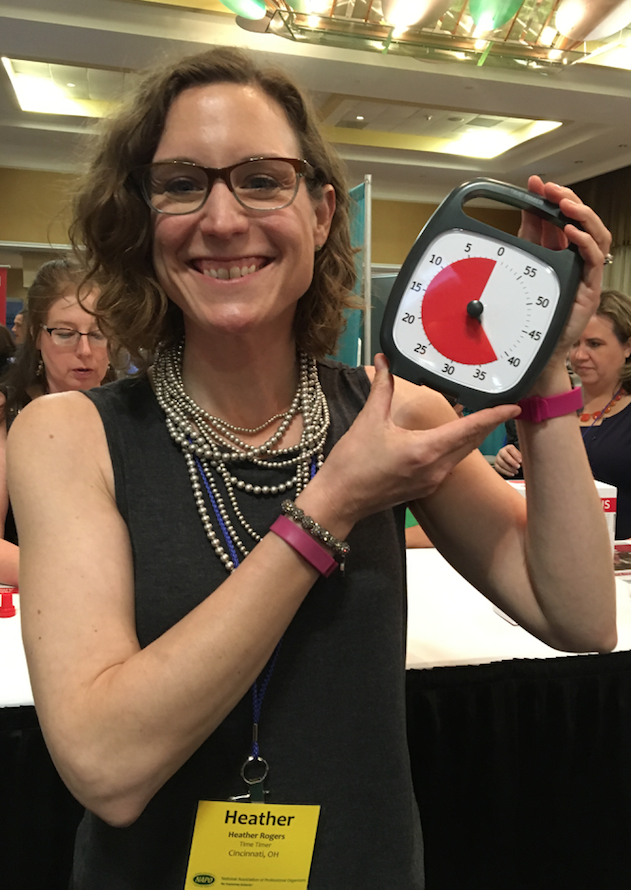 Few time management products could be considered more of a classic than Time Timer, which was already a beloved tool when I started my professional organizing business more than 15 years ago. At that time, back when dinosaurs roamed the earth, I owned one of the original Time Timers, an analog timer with a patented thick, red, circular "fanning-out" disc-like covering that diminished in size (from a maximum of 360° coverage for an hour) until time was up, and the red portion disappeared (hiding behind the clock display).
It was obvious that Time Timer provided a superlative way to explain the passage of time in a variety of circumstances — for teaching children the concept of time, for giving all participants in a discussion group equal time speaking (without needing an orchestra to "play them off"), for keeping meetings on task and on time, and for helping clients with ADHD and other time-related challenges master their appreciation of the passage of time. Let's let Time Timer tell it:
The Time Timer product line has expanded in a variety of ways. From the original boxy Time Timer, there are now six varieties: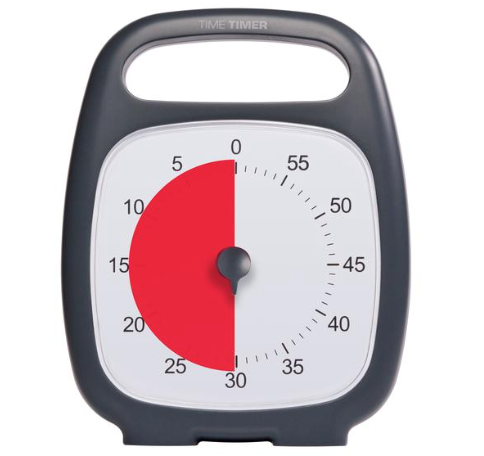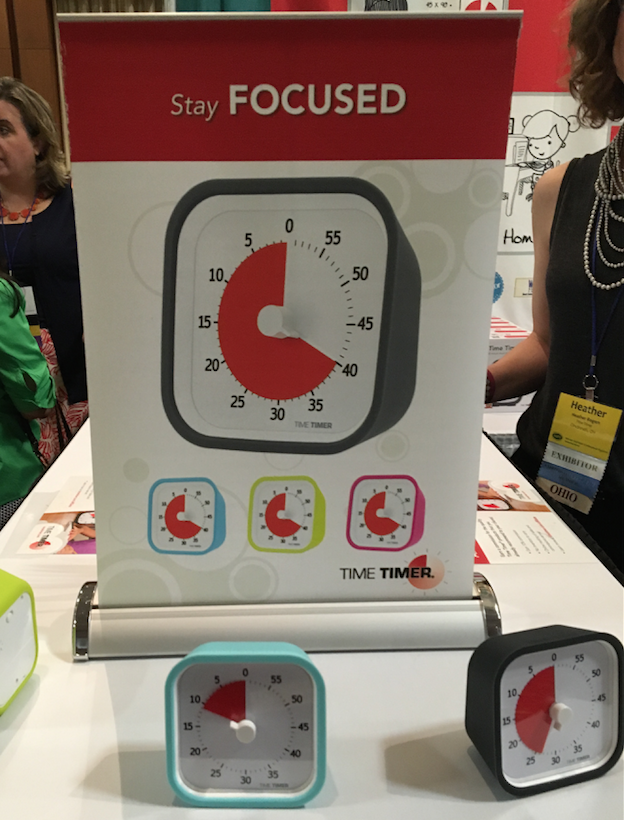 These Time Timers range from $29 to $39 on the Time Timer website.
Over the years, the Time Timer line branched out to include watches for a personal approach to managing time, from staying on task at work, home, or while doing school work to remembering to take medications or transition to the next location or task.
Time Timer Watch PLUS Small — The small watch comes in Berry, Sky Blue, and Lime Green, with clock, timer, and alarm functions, vibrating and audible alerts, repeatable time segment settings (for interval training, Pomodoro productivity, etc.). The small watch has a soft silicone watch band designed to fit wrist circumferences of 4.75″ to 7″.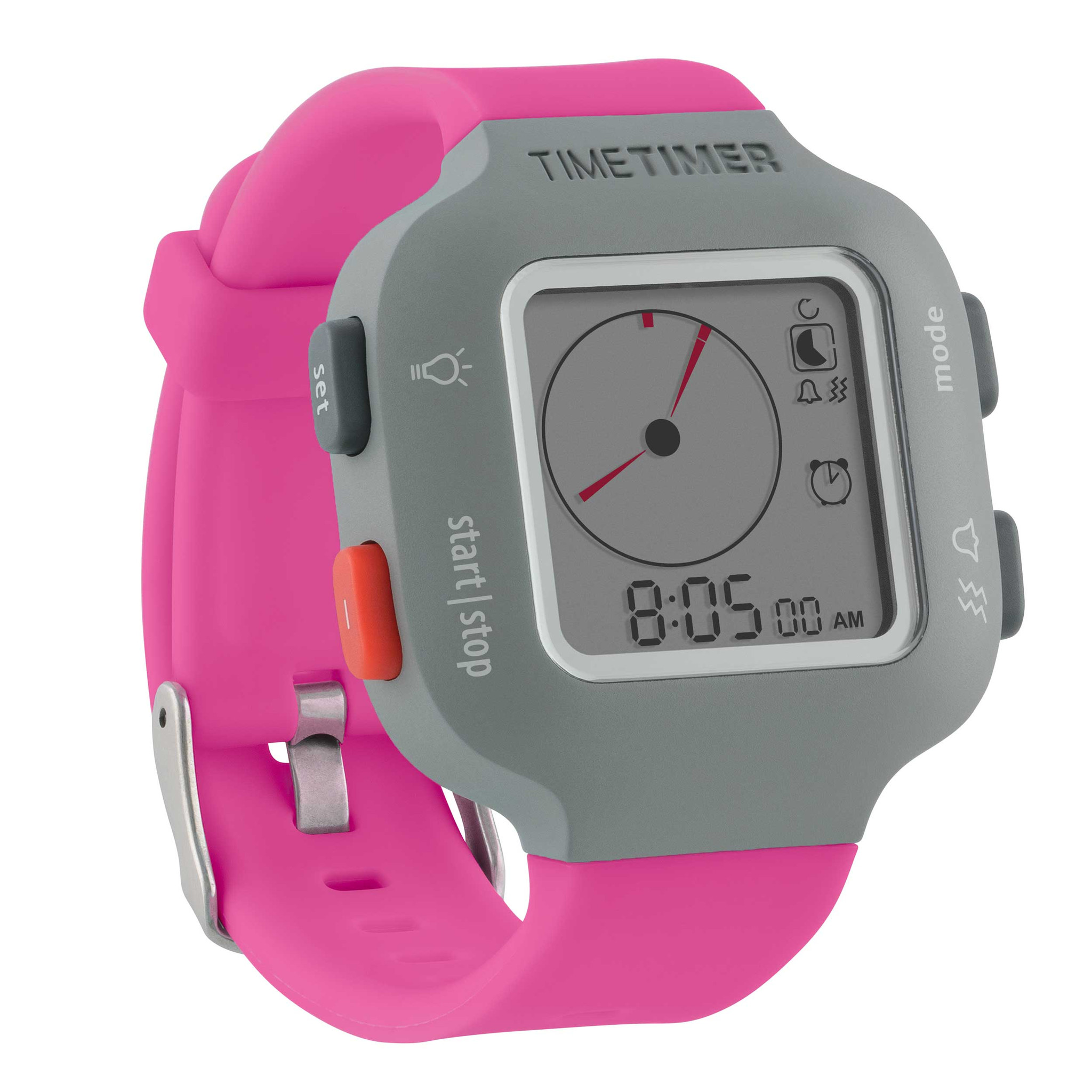 Time Timer Watch PLUS Large, for larger wrists, has all of the same features, but measures 5.5″ to 8.25″ and comes only in Charcoal Grey.
Both styles of watches are $84.95.
Finally, because the need for time management doesn't just live in the tangible world, there are Time Timer apps for the iPhone, iPad, Android phones, as well as Mac and Windows apps, offering customized timers. Prices range from $0.99 to $19.95.
BEST BUSINESS PRODUCT: Fujitsu ScanSnap

Longtime readers of Paper Doll know that good paper management sometimes means determining which information should exist in digital form, and that means mastering the skill of scanning.
Two years ago, in NAPO2014: Wirelessly Scanning the Horizon — What's New in Scanning?, we looked at the Fujitsu ScanSnap iX500 Desktop Scanner. With an output resolution of up to 600 dpi for black and white (and 300 dpi for color), the ability to scan single-sided or duplex, a 25 page-per-minute scanning speed, a 50-page automatic document feed, one-button searchable PDF creation, and wireless scanning to Mac, PC, iOS or Android devices, the iX500 is still the belle of the scanning ball as far as professional organizers and productivity experts are concerned.
But the iX500 is only one member of the ScanSnap family, which also includes the mobile, handheld Fujitsu Document Scanner ScanSnap iX100. This little guy is only 14.1 ounces, so it lets you scan receipts and contracts on a business trip, school notes from the library or college dorm, or recipes and plastic ID cards from anywhere to your PC or Mac as well as well as your iOS or Android device. Via USB or Wi-Fi, the iX100 lets you scan to PDF (or even searchable PDF, if you're using your computer), JPEGs, editable Word and Excel docs (again, on the computer), and send your scans via the ScanSnap Cloud feature to your Dropbox, Evernote, Google Drive, and other cloud services.
Paper Doll has often covered the best ways to decide if and what to scan, in classic posts like in Get Organized Month: Paper Control 102–Advanced Topics & Office Hours and Paperless vs. Less Paper: 6 Ways to Reduce Paper Consumption. However, I recognize that when it comes to the intricacies of the technical side of scanning, I am definitely not the ultimate expert. That's why, on your behalf, dear readers, I rub elbows with someone who is. (Actually, in this person's case, he's super-tall, so his elbows would probably clock me in the ear, but you get the idea.)
If you're new to going paperless, you definitely want to become familiar with Brooks Duncan of DocumentSnap. Start with his blog post, Going Paperless in 5 Easy(ish) Steps, and move on to his website for others of his gems:
DocumentSnap Blog — from scanning into Evernote (and exporting out of it) to creating your own private cloud to document search, Brooks is your guy.
Sign up to get his Paperless Cheat Sheet (linked from the front page) so that you can approach scanning in the right way.
If you're going to go the ScanSnap route, look into his Unofficial ScanSnap Setup Guide ($5 each for Mac or Windows, $8 for both.)
And finally, if you're thinking of scanning to the cloud, check out Brooks' Paperless Security Guide, which, at $7, is a steal.

In addition to Time Timer and ScanSnap, the two big productivity stars, other winners of the 2016 NAPO Organizers' Choice Awards included:
BEST BUSINESS SERVICE: NAPOSure
NAPOSure offers customized professional insurance for practitioners in the organizing and productivity fields. This includes coverage for property, loss of income, professional liability, auto, and employee bonding.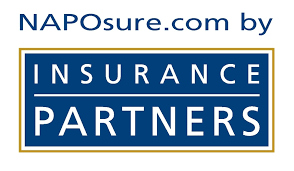 Because the federal government is slow to assign new NAICS industry classification categories, many professions that have existed for multiple decades (including professional organizers and productivity experts, coaches, ADHD specialists, and a variety of technology-related professionals) lack aAICS categorization, which makes it difficult to ensure appropriate professional insurance. For years, professional organizers were categorized by insurance companies as interior designers, even though that coverage approach was, at best, inappropriate. NAPOSure was the first insurance designed and customized for professional organizers.
Metropolitan Organizing's Geralin Thomas has an excellent short post on How To Get the Best Insurance Coverage for Your Organizing Business, including selecting the appropriate types and levels of coverage.
BEST RESIDENTIAL SERVICE: 1-800-Got-Junk
We know that even if our clients are comfortable with purging the excess from their homes, not everything can find its way to a logical and useful next "home" via consignment or donation. Sometimes, stuff is broken, too far out of date, or otherwise too damaged to be of use to anyone, and that's when 1-800-Got-Junk comes to the rescue. If you've got something non-hazardous that "two strong, able-bodied crew members can lift," then they can get it out of your space.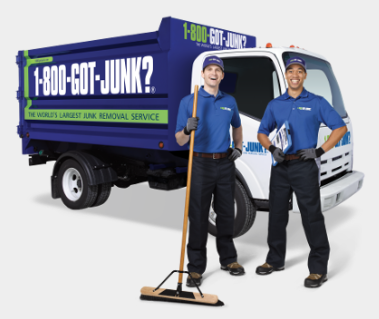 This full-service junk removal company offers the upfront pricing, convenient pickups, and responsible disposal services that make professional organizers and our clients feel confident using. 1-800-Got-Junk was voted Best Residential Service, because they'll pick up your household detritus, including old appliances and TVs, mattresses, furniture, carpets — even hot tubs! But they also service businesses, and will remove "junk" and recycle computers, monitors, and printers from your office space.
BEST IN SHOW: Lock & Rollin' Flooring Solutions
I'm a generalist, working with both residential and business clients, but I specialize in paper and information management. So, I'm not often involved with garage and attic organizing systems, or other "heavy-duty" tools. However, clients are often looking for recommendations, and it was interesting to learn about Lock & Rollin's Flooring Solutions.
Designed to help turn attics and crawl spaces into safe storage options, Lock & Rollin' uses 32″ lightweight slats which slide together to form adjustable lengths of roll-out flooring that fit between attic joists. The creators state that it holds up to 250 pounds per square foot while being lighter than typical attic flooring, like plywood, so it should be easy enough to lift and carry, and they say it's resistant to mold, mildew, and termites.
Lock & Rollin' was surrounded by crowds throughout the conference, so all I could see while craning my neck was something that looked like a seriously heavy-duty Transformers-style yoga mat. At the risk of associating myself with an annoying "As Seen on TV" late-night commercial, as someone who fears falling through an unfinished attic floor, I found this video to be both explanatory and intriguing.
Congratulations to all the NAPO2016 Organizers' Choice Award Winners!
Disclosure: Some of the links above are affiliate links, and I will get a small remuneration if you make a purchase after clicking through the links. The opinions, as always, are my own. (Who else would claim them?)