Archive for 'Environmentally-friendly' Category
You've got boxes, right? After a weekend of giving and receiving gifts, you're likely surrounded by boxes. Everywhere you turn, boxes. It's practically a Day of Boxing! Well, actually…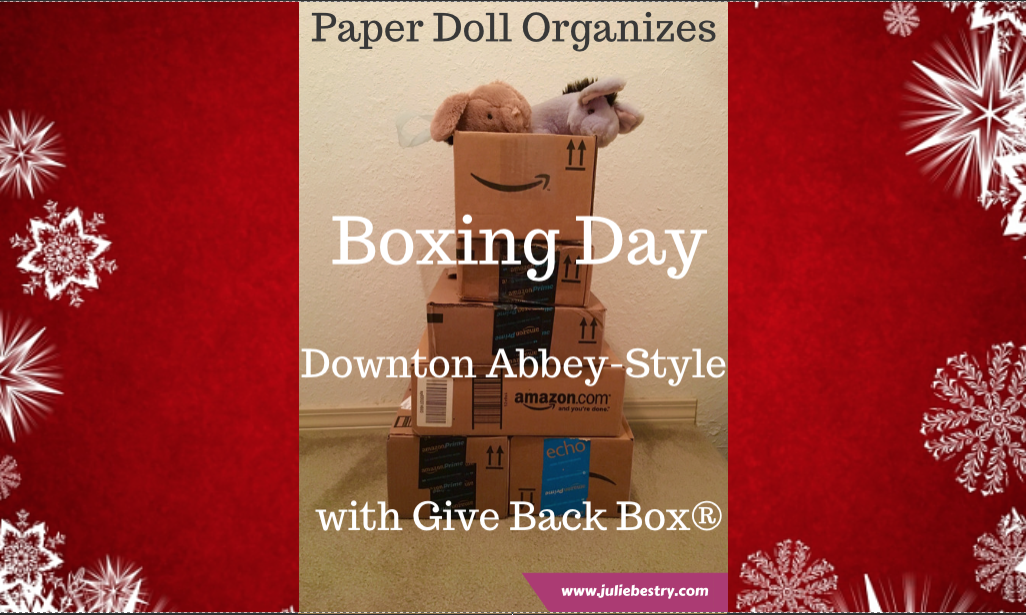 Boxing Day, observed on December 26th, the day after Christmas (and this year, the second day of Hanukkah), is a holiday popularly celebrated in the UK and various Commonwealth nations, many of which used to be British colonies. The history of the holiday is complex and widely debated, but traditionally, servants and tradespeople were given Christmas boxes on the day after Christmas, when they were granted leave to visit their own families and did not have to work. How very Downton Abbey of them.
Before you move along to another post, affecting a posh accent and saying, "I'm going upstairs to take off my hat," I'd like to suggest a much more rewarding way to observe Boxing Day.
Give Back Box®, through a partnership with Amazon, Overstock.com, Ann Taylor, REI Co-Op, and more than a dozen other retailers, has found a solution that allows you to encourage yourself to pare down your excess possessions, bless others with donations of your largesse, and get those cardboard shipping boxes out of your house, all in one fell swoop.

THE MISSION STATEMENT
The purpose of Give Back Box® is to provide an effortless and convenient method of donating your used household items. Give Back Box not only provides an easy way to be part of a truly good cause, it also allows cardboard boxes a second life by recycling them and keeping them away from landfills to help improve our environment. So this is an all-round CSR & Sustainability solution that costs you literally nothing.
THE PROCESS
Take your Amazon (or any other retail partner's box), and empty out the goodies you've received. (You can also use a plain cardboard box, if you like.)
Fill the box with donations of clothing, shoes, and various household goods. But please, no liquids, electronics, ammunition, or fragile or hazardous things! (And do check the pockets for any train tickets that might prove you innocent of murder.) Then seal up the package.
Print a free pre-paid shipping label from Give Back Box's site and affix it to the box. The cost is covered by Give Back Box's partner retailers, most of whom have special Give Back Box pages on their sites, too.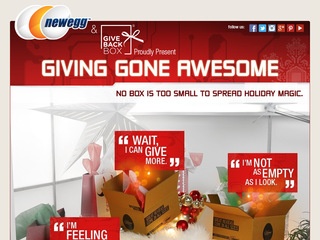 There's no weight limit, so you can fill the box to the brim — and print as many labels as you need.
Now, just send the package to Goodwill via UPS or the United States Postal Service at any UPS Store or post office, all at no cost to you. You can even request a free USPS pick-up of your package at your home, if the weather outside is not so delightful and you'd rather lounge about and have your lady's maid, Anna, serve your meals in bed.
THE BENEFITS
Give Back Box box has a variety of benefits — personal, social, economic, and environmental.
You'll make donations more often — You know you're busy. You know your house is full of things you don't use, don't wear, or don't want. (Honestly, what was Aunt Rosamund thinking?) You want to donate more things and more often, but the truth is that every time you find something in your home that you want to donate, you set it aside and forget about it. Maybe you have a donation station in your home, with the pile getting bigger and bigger, but it practically takes an act of Congress to get the donations out of your house, into your car, and to whatever non-profit you choose.
By making it free and convenient, Give Back Box prompts you to think about what you can let go of every single time you receive a box from one of their partner retailers.
Boom! There's your habit! Get a box of stuff? Give a box of stuff!
That's good for you, and it's good for all the work that Goodwill does, providing job training and putting people to work in the local community. And people who want and need what you no longer have space or time to manage reap the benefits, too!
It's also sustainable. About 30 million tons of retailers' cardboard box material is zooming around the earth each year. By following the principles of "reduce, reuse, and recycle," Give Back Box and its partners are helping you clean out your house and helping us all clean up the environment.
Even the Dowager Countess would be excited!
Still have questions? Read through the Give Back Box page of frequently asked questions, and check out this little video.
Periodically Paper Doll reviews new and established office supplies and accessories through the Shoplet Product Review Program.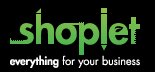 In the past, I've reviewed pens, decorative tape, clipboards and desktop organizers, in posts as varied as Paper Doll Puts Pen To Paper, If It Quacks Like a Duck, Then It Might Be a Zebra, and Organize With Clipboards & Desktop Caddies. However, today is the first time that Paper Doll has been called upon to review actual paper!
THE BASICS
I received two identical trial packs of HP's new EcoFFICIENT™ Paper from the HP Everyday Papers line, with 50 sheets in each package. The Paper Doll Product Evaluation Team for this review was comprised of myself and a discerning client, using one incredibly stripped-down, basic printer (my own) and her fancy-schmancy printer/copier/scanner/fax/cappuccino maker/hair dryer. (OK, maybe client's machine just seems exotic by comparison with mine.)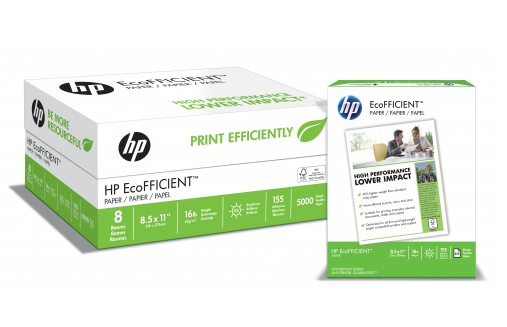 Like typical copy paper, the HP EcoFFICIENT™ paper is 8 1/2″ x 11″ and white. The stats are as follows:
Weight: 16 pound paper (Reviewing my client's stockpile and my own, it appears we both usually use 20 pound paper.)
Brightness: 92 (My most recently used paper was 88; my client was using 92.)
Whiteness: 155 (My usual was only 125; my client's stack didn't reference whiteness.)
And, as you'd expect, the EcoFFICIENT™ is Certified by the Forest Stewardship Council.
THE CLAIMS
HP's packaging blurb touts that the EcoFFICIENT™ paper prints more efficiently. The basis for these claims? It fits up to 125 more sheets in a printer tray for less refilling, takes up less space to store, and weighs less, so it's easier to carry. Taking these issues one at a time:
Less refilling! Tastes Great! (Oh, wait, that's not what they meant.): Well, yeah. You'll be refilling a stack of (say) 200 sheets 20% more often with the unbearably chubby paper you've been using all along than with this svelte version.
Less storage space needed: Yup. The paper is flatter, so you can store more in the same space (or, if space is at a premium, store the same amount in a more compact space).
Weighs less: To me, this is the major advantage. Paper Doll may be a verbal and organizational powerhouse, but I have weak, wimpy wrists. A ream of paper, let alone two, can be heavy. Even if I weren't too frugal to buy a whole case of paper at once, I still wouldn't be able to carry it to my car and schlep it up a flight of stairs. A ream at a time, as it is, is hefty enough. EcoFFICIENT™ is definitely lighter.
HP reports the EcoFFICIENT™ runs 625 sheets per ream (instead of the typical 500). Using a digital food-grade scale, which I am sure is not at all scientifically accurate for my Ms. Wizard-ing, I found that HP wasn't fibbing that this paper is 20% lighter weight compared to standard copy paper.
So far so good.
THE FINDINGS
The first thing I noticed, before opening the packages, was that the label said there were 50 sheets to each trial pack. I was dubious — it looked more like 25. I've been loading printers and copy machines since dinosaurs roamed the Earth, so I know what 50 sheets of paper looks (and feels) like. And this wasn't it. Was this going to be like that old AirMail onion-skin paper on which my third grade pen-pal sent me letters about her fascinating life in Europe, circa 1975?
HP's packaging promised the paper would provide "consistent quality and high reliability at a greater value with ultra white shade for brighter, sharper, text and colors." So, we put that to the test.
We stacked the printer tray and printed off all the ridiculous pages of a recent Comcast/Xfinity online bill. Our findings?
The paper is sufficiently bright and white (though, to borrow from the cosmetics language women's magazines use to describe foundation and blush, we found it to have a more bluish undertone, vs. traditional paper's more yellow undertone).
The paper is thin, but not appreciably more easily torn.
The ink didn't smudge or bleed.
The text is as sharp as we'd expect to see on traditional weight paper, though (as with the paper's brightness/whiteness) my photographic skills may leave that in doubt.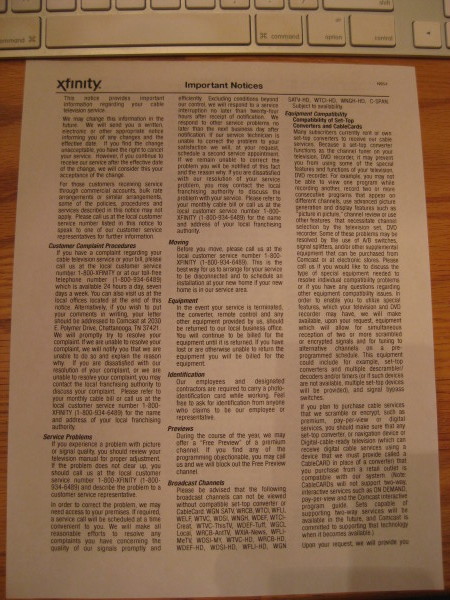 Note: the above-pictured, extremely wordy "Important Notices" page was printed double-sided, and unless you hold the paper directly up to a light bulb, it's fairly easy to read without the reverse-side text image bleeding through.
However, the same can't be said about our next experiment, when we printed the double-sided version of the last few pages of the bill, with a full-color SEC/ESPN logo ad on the reverse of a fairly blank page.
We saw serious image bleed-through with color printing and double-sided pages.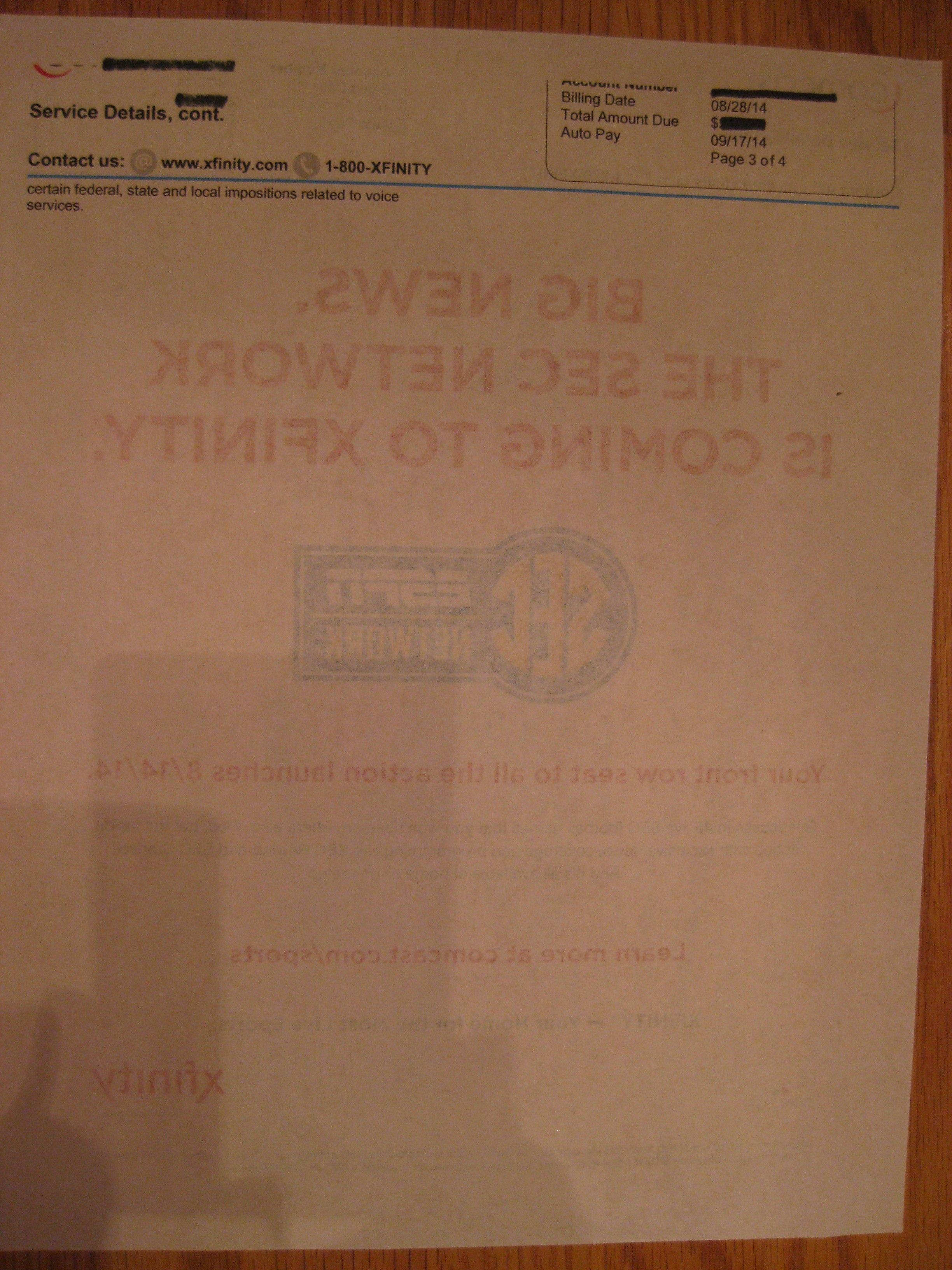 I should note, HP's packaging for the EcoFFICIENT™ paper deems it "suitable for printing everyday internal documents, drafts and copies." So, you'd still want to go for the high-end stuff for presentation papers, and Paper Doll suggests not printing double-sided color pages, which, depending on your printing needs, may reduce the sought-after efficiency.
THE TECH LINGO
HP says that the EcoFFICIENT™ Paper is designed for use with HP EcoSMART thin and lightweight paper-compatible multifunction printers and copiers. The packaging states:
For optimum efficiency with your HP EcoSMART printer, select EcoSMART Lite or EcoFFICIENT, when choosing print mode. For all other printers and copiers, choose thin or lightweight paper printer setting. Refer to your owner's manual for paper compatibility and appropriate printer settings.
When did printers get so complicated?
Also, is it just me, or doesn't it seem like they lightened the weight of the whole package by getting rid of an E in the word "efficient" to make it EcoFFICIENT™? Who knew an E could be so heavy?
HP EcoFFICIENT™ Paper is available directly from Shoplet, which also maintains a (literally and figuratively) colorful blog about cool office supplies. Shoplet also carries business promotional products and medical supplies. In addition to selling office supplies in North America, Shoplet is a purveyor of office stationery in the UK.
Disclosure: I received these products for review purposes only, and was given no monetary compensation. The opinions, as always, are my own. (Who else would claim them?)