Paper Doll's Manual Override – Part 2: Twelve Resources To Find An Owner's Manual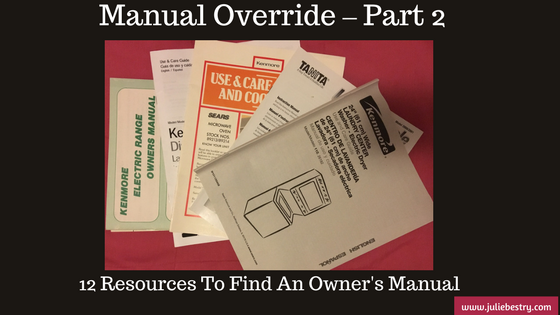 Got instruction manuals? Organize them! Have too many paper manuals? Can't find the manuals you need at all? Go digital!
As I detailed in the first post of this series, Manual Override – Part 1: Declutter and Organize Your Owner's Manuals, if you're missing a manual, your best bet is always to start with the manufacturer of your product. However, if your item is old, or the company no longer exists, hope is not lost. Any of a variety of online manual databases can come to your rescue.
GENERAL MANUALS
Some of these databases link directly to manufacturers' sites, while others depend on members of an online community for scanning and uploading household, electronic, and other device manuals. You may be wondering about copyright – after all, don't most manuals have copyright notices on them? That's true, but manufacturers generally make manuals available at no charge to their consumers. In many nations outside of North America, it's even a legally protected consumer right to have access to such manuals. So, with the exception of automobile repair manuals (a for-profit industry), most manufacturers allow the free uploading, downloading, and sharing of manuals for personal use. The next time you need help with an appliance, gadget, or doodad, check out these databases.

ManualsOnline provides free access to more than 700,000 product manuals in more than two dozen categories (only some of which are displayed below).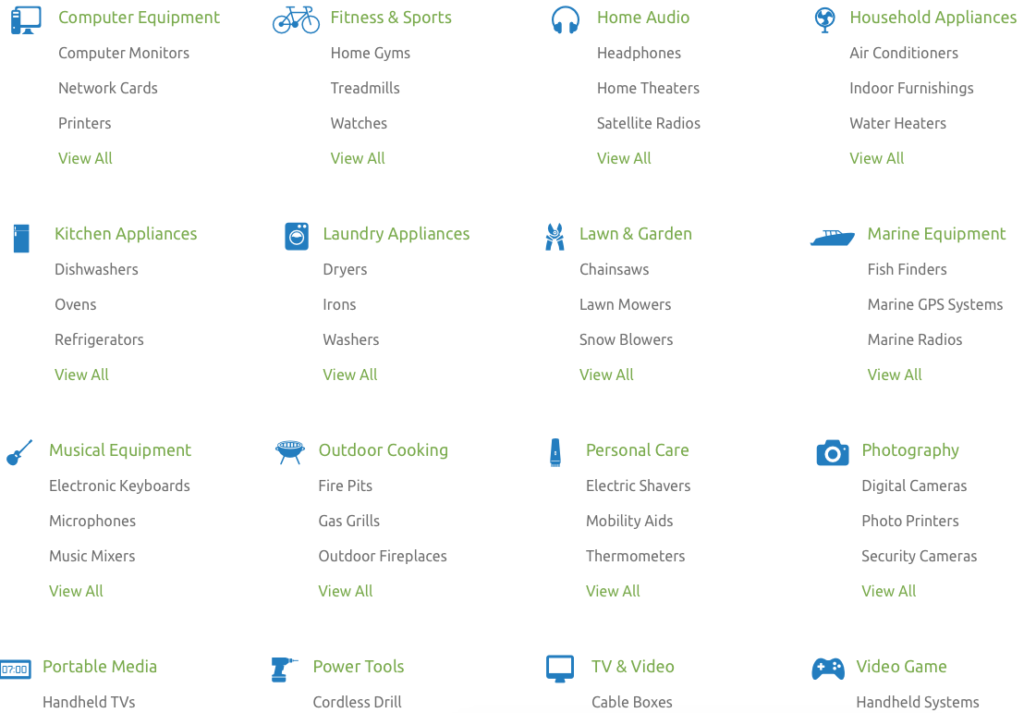 Click through individual categories or use the search box to find your specific product manual, and then print or open it as a PDF, and save to your hard drive or personal cloud. Seek troubleshooting and product support from the ManualsOnline community or browse previous answers to figure out why your thingamajig is doing that weird thing. It's free to join and share your own expertise – you can sign in with your Facebook account or create your own login with your email address and a password. Share any manual directly from the site via email, Facebook, Twitter, or (yes, sigh) Google Plus, with one click.
ManualsOnline is ad-supported, so you will see sponsored listings to the right of, and below, your search areas.

ManualsLib.com has a collection of more than 2.7 million PDF-formatted manuals for 1.8 million products in 2000+ categories. Enter keywords in the search field to find your product, and the search results yield the manual name, description, size, and the number of pages. Opt to read the manual online, print one page or any/all of them, download it to your computer or save it to Dropbox or a similar cloud option. Share on social networks directly from a manual's page, or add a comment for other readers to see.
ManualsLib is free to use, and there's no registration required unless you want to bookmark a manual to your account. Just search, find, and download. And the site makes an interesting suggestion – in addition to accessing the installation, service, and owner's manuals for the products you have, compare the manuals of similar products to help you decide which you want to purchase!
ManualsLib has targeted advertising, and rather than cluttering the web page, ads are embedded as a pre-cover page of each manual.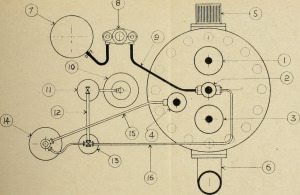 The Archive.Org's Manual Library is yet another genius project from The Internet Archive, an international non-profit that seeks to digitize and provide "universal access to all knowledge." If you've ever bookmarked a website only to find it no longer exists, you'll appreciate how the Archive's Wayback Machine has preserved more than 150 billion web pages. One of their lesser-known projects is the Manual Library, "a collection of manuals, instructions, walkthroughs and datasheets for a massive spectrum of items. Manuals covering electronic and mechanical products, instructions on mixing or blending items, and instruction sets for software and computer items are all included." 
Use the search box to find any of more than 90,000 manuals, or get lost for the better part of an afternoon in the sortable displays of 17,000+ hardware and software manuals, 500+ vending machine manuals, guides to making that John Deere tractor purr, and more. The true delight of the Archive.Org's Manual Library, however, isn't the useful manual options for what you own, but the quirky and unexpected manual collections, ranging from beekeeper supplies to Howitzer light tanks.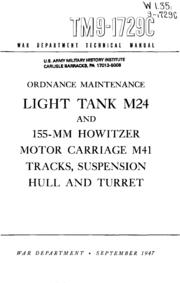 ManualsMania.com has a selection of more than 200,000 manuals. Start with a brand (from Acer to Krups, Apple to Sunbeam, and many in between) and then narrow your selection, or use the search box to enter keywords about your product.

There are on-screen previews for most products to keep you from clicking through to a similar, but inexact, description match.


Once you have the manual you want, click through and select the language option you prefer. For some products, you may find up to a dozen language versions, giving you the chance to practice your Czech while you learn about your new binkie's features.
The database is free, requires no registration, and you can upload your own manuals to help further the pro-environmental cause of going digital. ManualsMania also has ads and a little less of a professional feel.

SafeManuals.com is a collaborative site. Access any of the PDF manuals in the database by typing keywords or model numbers into the search box. View any page of a given manual, or download the entire manual with a click. The file sizes are sometimes wonky – I was quoted 0 MB for a 196-page iPhone 6S manual, but the pages are all visible. You can also participate by uploading and sharing PDFs of any manuals you possess.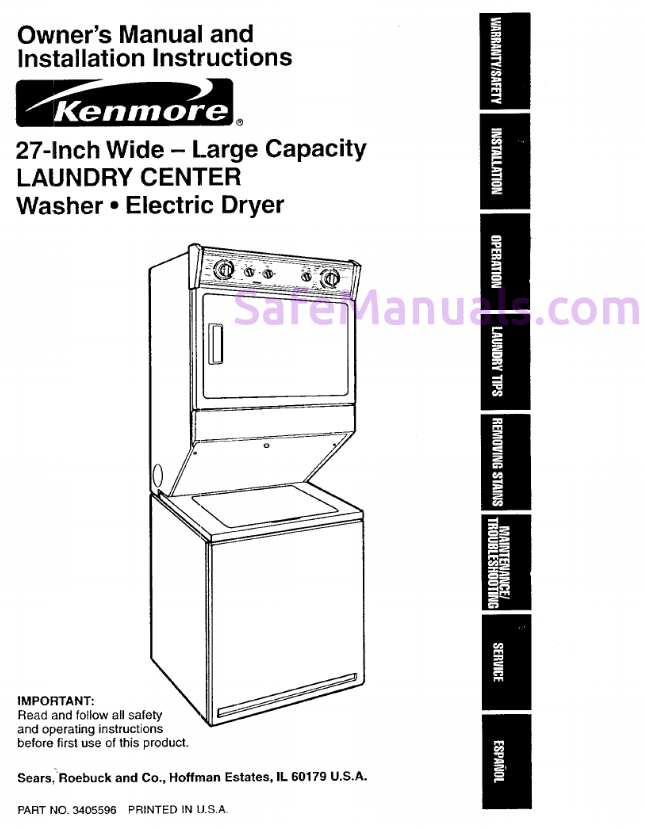 Strangely, manual pages are watermarked with the site's URL, and ads sometimes appear on the bottom of the online version of the manuals, but not on the downloaded PDFs.
SafeManuals is an Estonian company accessible in English, Chinese, Dutch, French, German, Italian, Portuguese, Russian, and Spanish. The ads are run through the AdChoices network, so you're more likely to see ads for sites you've visited recently (due to your computer's cookies) than related products.

Retrevo is a shopping and review portal with a searchable database of more than a million product manuals. You can search by product category, like for cameras, video recorders, computers and peripherals, mobile phones, televisions, and a huge variety of consumer electronics and appliances.
Although most major brands, including Sony, Panasonic, Canon, General Electric, Dell, LG, Maytag, KitchenAid, and Nikon are represented, there are some glaringly absent brands, like Apple. However, there are some equally fun surprises, like manuals for LEGO.
Once you locate the product you want, the download buttons for manuals are embedded in the product sales and review pages, which are full of ads, making the aesthetics of the site somewhat to be desired, and you have to enter a CAPTCHA to access the download. Still, it's a good stop if you've exhausted other sites and are still seeking the right manual.

The UsersManualGuide.com has a real bare-bones approach to finding the manuals you need. There's no membership, no forum, and no personalized home page. There's no easy way to even find out more about who put the site together, but there's a charm to the gruff simplicity. (The site is available in English, French, German, and Romanian, an unusual combination of options.)
The list of manufacturers ranges from AEG to Zanussi (with plenty from Panasonic, Motorola, Samsung, Kenwood, Sharp, Casio, Yamaha, Philips, and Sanyo). However, once you click through, you will need to know your model number to search directly. Otherwise, you get a Not-Ready-for-Prime-Time search box and there are no product photo previews to help you along.
UsersManualGuide.com has a bounty of on-screen ads, and the products available can be hit-or-miss. I couldn't locate a manual for my ancient Sony Dream Machine (even knowing it was model ICF-C5W).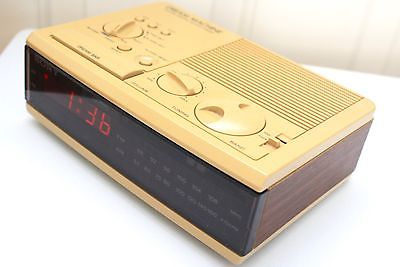 GAMING MANUALS

ReplacementDocs bills itself as "the original web archive of game manuals" but looks more like a circa-1996 web forum. If you've decided to dust off that Atari 5250 you haven't used in eons, or you've found a mint condition Apple ][ game collection at a garage sale but can't figure out the settings sans manual, this site has what you need. (Don't worry, there's plenty of Nintendo manuals of all varieties, plus Wii, XBox and more.) Staff editors hand-edit all uploaded submissions to ensure quality. There's a teeny bit of advertising, but it doesn't interfere with readability or search functions.
Vimm's Lair's Manual Project offers a collection of more than 400 NES and SNES game manuals, as well as guides for other games, all available for viewing online or downloading in .vml or PDF format.

The Video Game Archaeologist also has a large collection of classic and newer video game manuals, designed to be viewable in your browser (rather than downloaded).
CAR MANUALS
There are two types of automobile manuals. First, there are the owner's manuals you find in your glove compartment when you buy a new car (or hope to find there when you purchase a used car). Manufacturers provide these for guidance so you will take good care of your car and be a satisfied owner.
The second type of automobile manual is more extensive and filled with in-depth maintenance and repair advice. The companies that produce these guides hire mechanical experts and technical writers to create robust, high-quality manuals, covering everything from standard maintenance to popular repairs to in-depth servicing. Understandably, such companies charge for those products. Consequently, you will not find these manuals available for free, online or elsewhere.
If you're planning to do any kind of DIY car repair beyond replacing your windshield wipers, consult manuals from two of the best-known companies: Haynes and Chilton. You'll find that these manuals, once available only in print, are now also available for purchase in digital form. (Bear that in mind when you get to our next post in this series, so you can keep track of all the major manuals for your household's automobiles.)
But, back to the first type of manual. If you've spilled coffee on your owner's manual, your toddler crushed wet Cheerios into the binding, or your new-to-you vehicle arrived without a manual, go to the ultimate car source.

Edmund's.com, best known for helping consumers identify the right used or new car for their needs, has a nifty chart with links to each auto manufacturer's site for downloading digital car manuals. Although the page hasn't been updated in a few years, the links to individual automobile company sites yield the pages you'll need to find the official manual for your car. In most cases, the digital versions of the manuals are free; acquiring a paper copy will generally cost $25-$45.
The Manuals.co Project is a collaborative site run by car enthusiasts seeking to overcome the challenges related to the "difficulty, stress and complications we encountered when looking for documentation relating to our vehicles." The team seeks to collect and make available "workshop manuals" for a wide variety of cars. From Alfa Romeo to Vauxhall, they have an impressive variety of manuals, though none for my 20-year-old (let's say vintage) Saturn SL1. Select the make and model of the car you're seeking, then click to find the PDF for the year of your vehicle. View or download it for free. No registration is necessary, and you can also upload manuals you've scanned to help expand the database.
DEALING WITH THE CLUTTER OF MANUAL PDFs
The big question is, what do you do with all of these digital manuals you acquire? Sure, sometimes it's good enough to look up a manual online, read how to reset your whatchamacallit, and move on. But if you'd prefer to have a neatly organized digital archive, Paper Doll has you covered. Watch this space for the final post in this Manual Override series to final post in this Manual Override series to learn how to create your own organized digital manual library with an easily searchable database.
SaveSave
SaveSave
SaveSaveSaveSave
SaveSave