Paper Doll's NAPO 2017 Recap: Samsill Upgrades Pop N' Store & Pleases Paper Mommy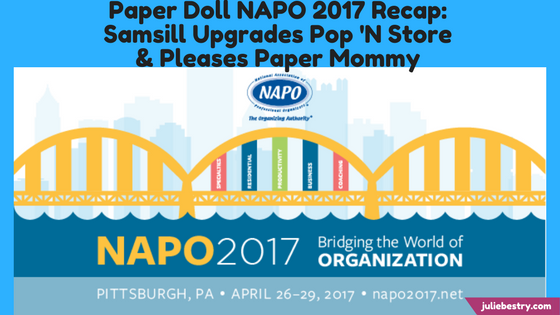 Every year at the NAPO conference, we look forward to seeing new products and hearing about upgrades to ones we've seen before. This was definitely the case with Paper Doll's visit to the Samsill booth at NAPO 2017, and it was a delight to know that Samsill paid attention to customer and professional organizer feedback for making their products even better.
In last year's Paper Doll's NAPO2016 Recap: Samsill's Duo & Trio & Pop…Oh, My!, we took the time to get to know Samsill, previously famous mainly for its binders, and got to explore its new offerings, particularly the Pop N' Store line of attractive storage boxes, flat-packed but ready to POP up into functional form in five seconds.
The Pop N' Store boxes introduced last year are made of heavy-duty chipboard and are covered with Lotus Seed™ textured paper. The corners of the original Pop N' Stores are metal-reinforced for added durability and charming aesthetics, while the box bottoms are covered in a scratch-resistant fabric designed to protect delicate surfaces, like fancy-schmancy tabletops and shelves. The boxes are made of 100% recycled material and 70% post-consumer material.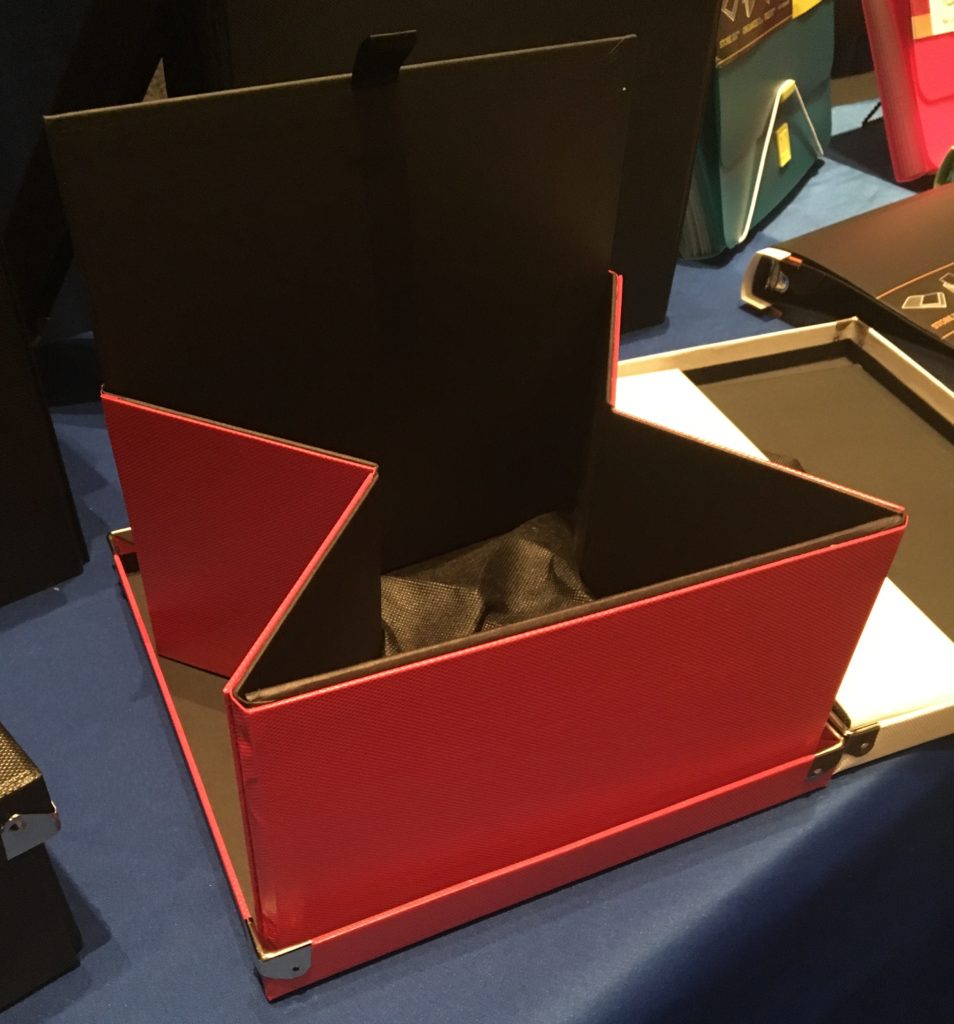 Samsill really understands the advantage of flat-packed, collapsible, stackable storage. College kids need an easy way to move into and out of their dorm rooms and apartments; office-dwellers enjoy the ability to mix-and-match supplies as needed without having excess empty boxes on display; and professional organizers love being able to bring solutions to clients without giving up breathing room in our vehicles.
Originally, the lidded, decorative storage boxes came in six colors (black, navy, red, brown, grey and white) and five sizes with the following (internal) dimensions: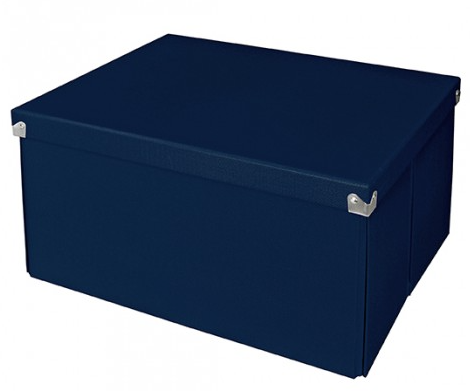 But it was this year's newcomer to the Pop N' Store collection that really caught my eye. First, however, some personal background. Longtime readers of the blog know that the inspiration for all things organizational is Paper Mommy of Paper Mommy Knows Best fame. Unfortunately, last December, Paper Mommy was viciously attacked by a rogue comforter while stripping her bed and had a bad fall, directly into a wall, fracturing her C2 vertebra and her wrist.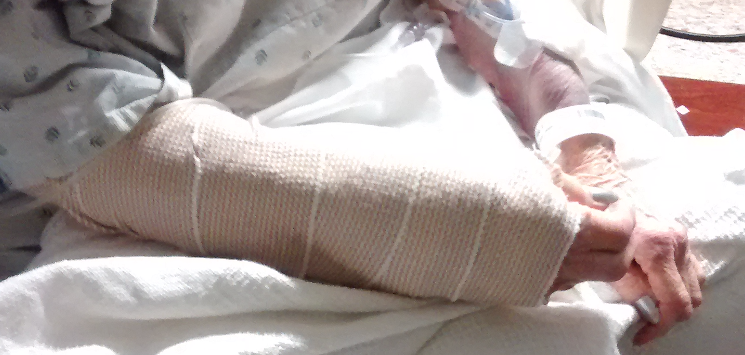 Note, even with a severely fractured wrist, Paper Mommy maintained perfectly manicured fingernails. However, it must be noted, in the final score, it was Wall: 1, Paper Mommy: 0.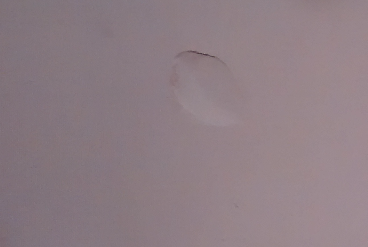 It's a testament to how loveable she is that I flew to Paper Mommy HQ in Buffalo in mid-January to help her tackle all of her financial and medical paperwork. Normally, Paper Mommy's files are kept in her kitchen office drawer, but accessing them while one-handed and wearing a neck brace was proving to be problematic. However affable she is in general (and that's a lot), as a client, she was a bit persnickety, and rejected all suggestions for potential desktop file boxes. However, I believe that if we'd known about Samsill's newest line extension, she's have acquiesced happily!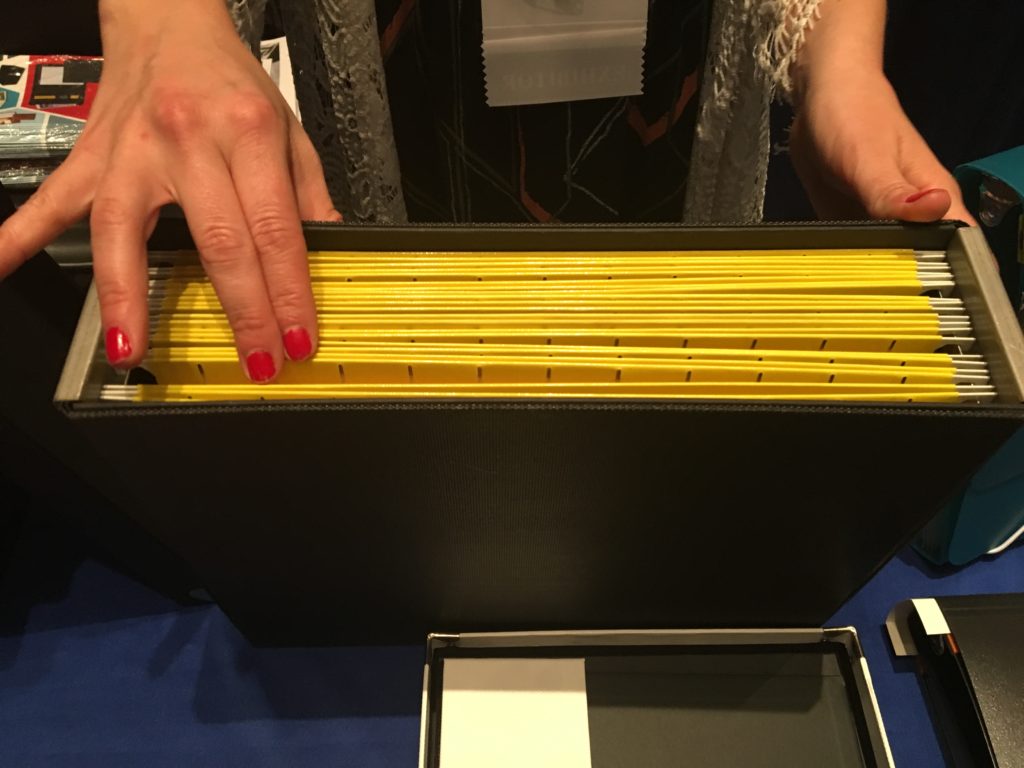 The organizing community told Samsill, "Hey, we love the Pop N' Store boxes, but why don't you have a filing box? Something flat-packed and pop-up-able, but with a hanging file rail?" So Samsill made one. And, "Oh, could it have a lid, too?" And Samsill said, "Make it so!"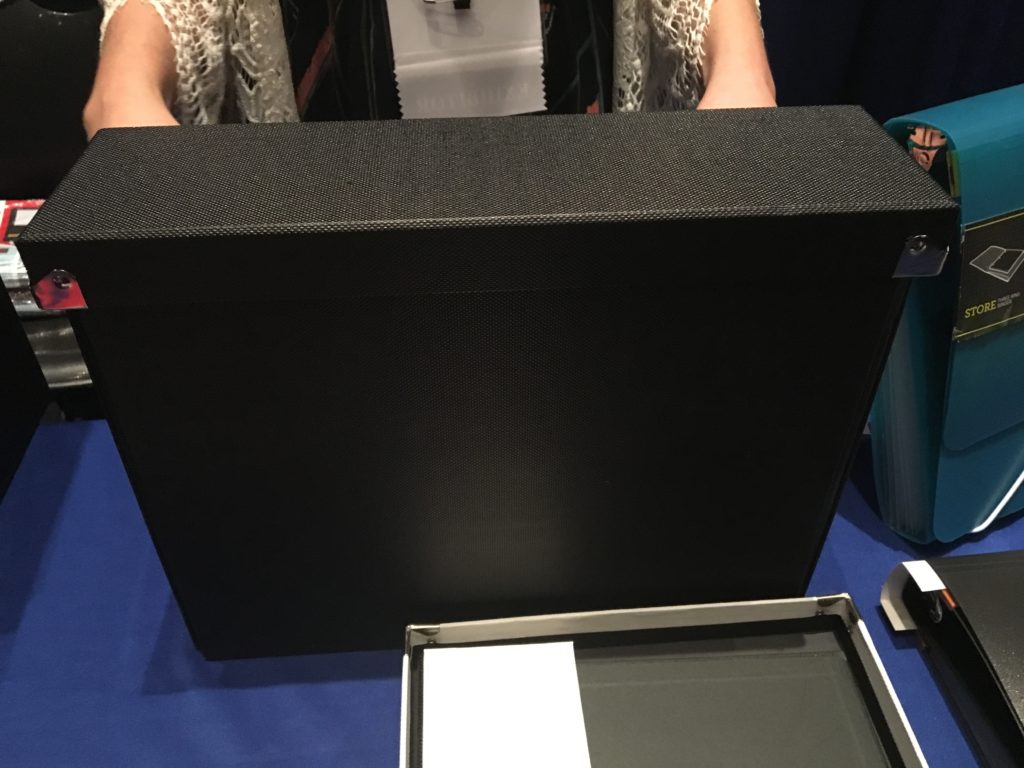 Along with the file box, there's also a new cube-style box for fitting perfectly with those Ikea-esque cube shelves, and a new smaller box for corralling small doodads.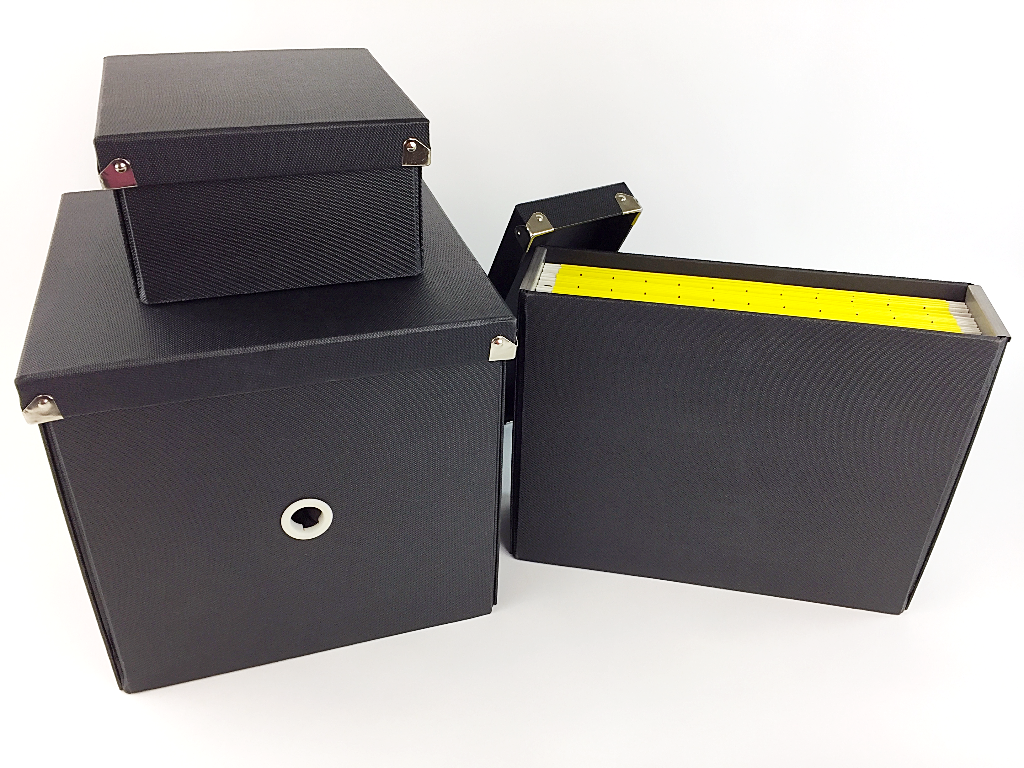 These new boxes have been designed with the same heavy-duty chipboard and Lotus Seed™ textured paper, so they're as sturdy and elegant as the original Pop N' Stores. For next year, I hope Samsill continues to upgrade this series by adding bright, cheery colors. (Black, navy, red, brown, grey and white are fine for oh-so-serious workplaces, but for the rest of us, let's hope Samsill brings their usual penchant for brightness to this line, too!)
The products are so new, the measurements and pricing have not yet been announced. Follow Samsill's accounts on Facebook and Twitter to be updated when they become available.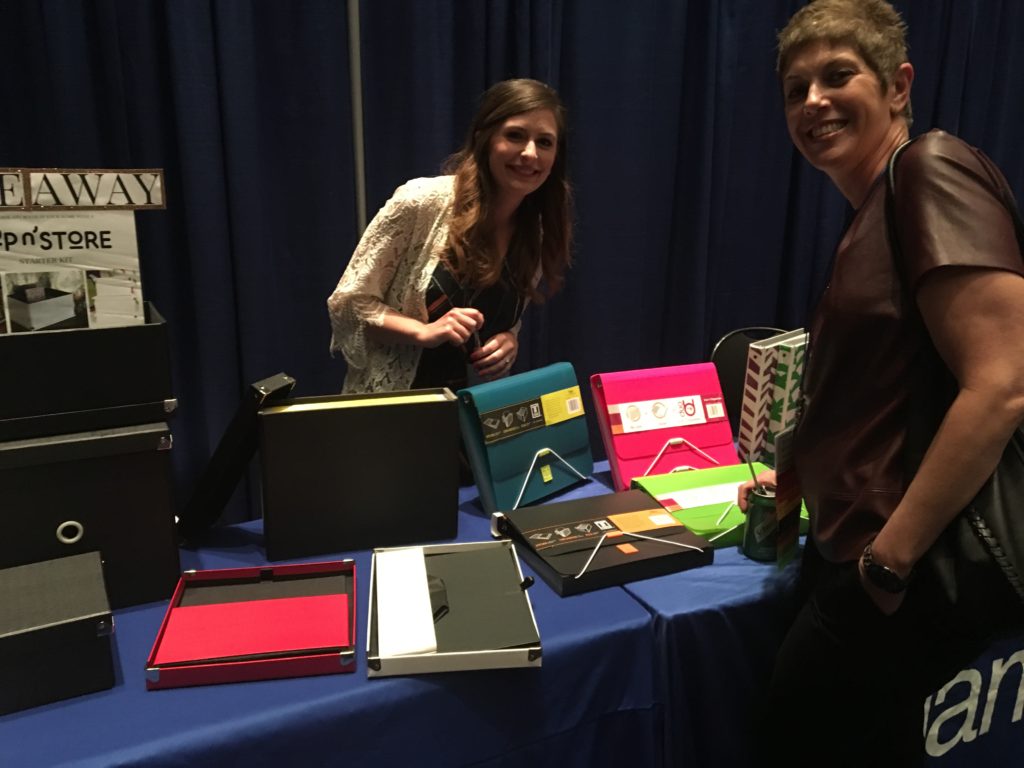 Above, I caught Samsill's Digital Marketing Associate, Christine Hampel, chatting with New York City professional organizer Leslie Josel. In addition to being Paper Doll's fellow Cornell University alum (Go Big Red!), author/organizer/inventor Josel is a stellar student organizer, head honcho of Order Out of Chaos, and the mastermind behind the award-winning Academic Planner: A Tool for Time Management® (deserving of a blog post in its own right).
The Samsill DUO 2-in-1 Organizer combines a seven-pocket expanding accordion file with a 1″ three-ring binder. The file portion holds up to 225 sheets of paper, and the accordion-style expanding section includes blank write-on index tabs so you can customize your labels. The DUO weighs 14.6 ounces and measures 9.8″ x 1.5″ x 11.8″.

I've previously described the DUO as a grown-up Trapper Keeper, perfect for storing tax prep documents or financial information (budget, bills, coupons, and shopping lists), family medical files (with categories for tests, prescriptions, and dietary rules), or household plans (with sections for decorating, monthly upkeep, garden plans, etc).
The durable and water-resistant DUO is made of PVC-free, acid-free, archival-safe, environmentally flexible polypropylene and comes in hot pink, turquoise, green, burgundy, orchid, black, light blue, and coral.
The DUO (seen below, right, in hot pink and green) was originally designed with dual elastic clasp and cord closure to provide access to each portion (pockets or binder) individually while maintaining a secure closure to either or both sections.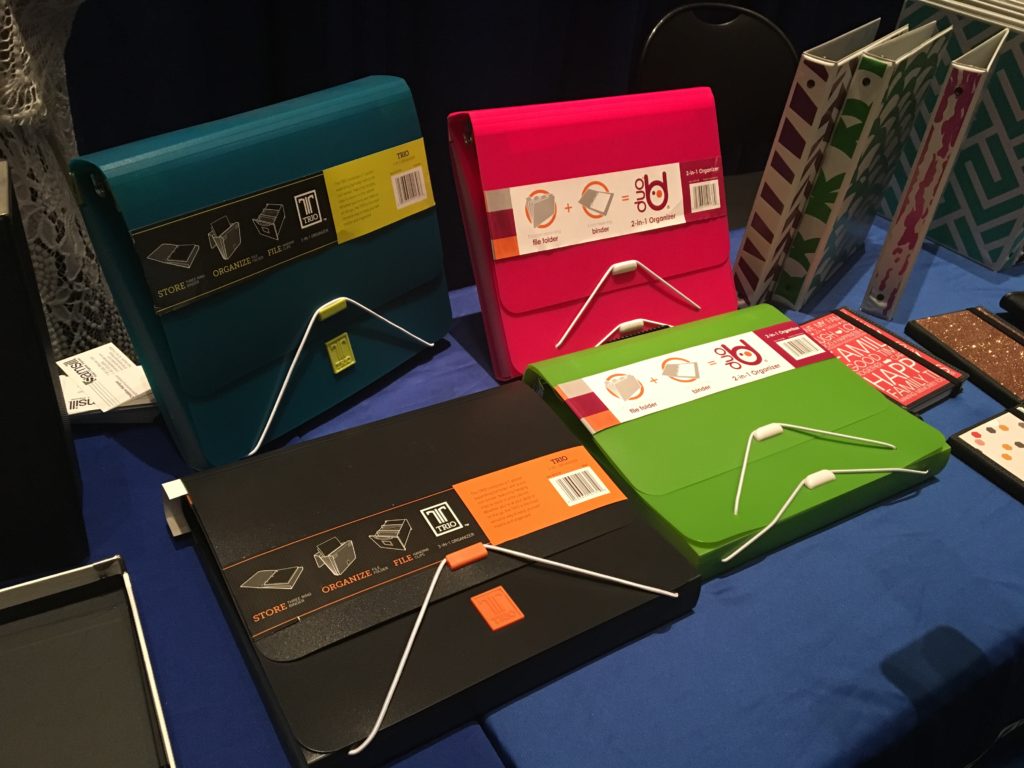 Leslie Josel's work with students led her to provide feedback to Samsill regarding how to improve the already-nifty DUO and TRIO portfolios we've previously covered. For example, note the original DUO on pink on the left, with the dual elastic. Leslie found that her students were having trouble manipulating the two elastic bands and keeping the DUO open, so Samsill is modifying the design to include a Velcro closure and other rumored advances.
The TRIO, Samsill's 3-in-1 Organizer, which also got so much attention last year (seen in black and turquoise, above, left), has all the same features as the Duo.

However, the TRIO also has retractable hangers, turning the entire TRIO into a combination hanging file, binder, and interior folder set. Store it in a file cabinet, filing drawer in your desk or desktop file box. Thanks to the hangers, even though the Trio is poly, you never need to worry it'll slide to the bottom of the drawer.

The word is that there are also design modifications on the horizon for Samsill's TRIO, but shhhhhhh. Spoilers, Sweetie.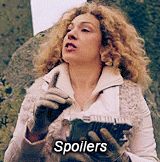 Watch Samsill's blog for updates, such as the post for their new Padfolios, and find Samsill products on Amazon.