Paper Doll's 16 Ways To Organize Your Money In 2016 — Part 4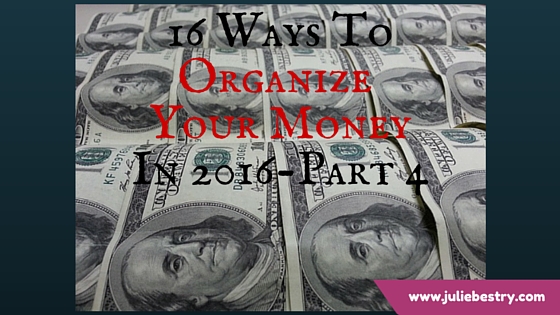 How have you been doing on your money-organizing efforts so far? To recap our prior posts:
we've covered pulling your credit reports and credit score, tracking expenses, and organizing your financial information. We also looked at accessing your Social Security data, planning for retirement, organizing your way out of debt, lowering your interest rates, and so much more. Today, we'll do our final roundup of ways to organize your money in 2016.
13) Make your money make money. 
Credit card marketing often promises cash back just for using a specific card, but usually it's category-specific and requires careful monitoring. This month or quarter, you'll get cash back on groceries (but most don't include groceries you buy at Walmart Supercenters or Costco); next time, it might be department stores. Make your purchase within the window but on a weekend, and you might have it processed after the window closes on the following Monday, and you'll get no cash back at all! It's a pain to periodically register for cash back categories and remember which cards earn you money on which categories in any given month or quarter.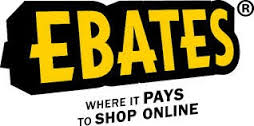 My favorite tool for getting cash back while shopping online is Ebates. (Note: that's an affiliate link, and if you register with my link, I may get some brownie points; feel free to just type Ebates.com into your browser if you prefer.) Here's what I said about Ebates back in 2014:
Ebates rocks! Imagine if every time you walked into your favorite store, a doorman slipped you a tip.
Ebates began as a shopping portal. You clicked on the name of the online store, were taken to the store's site, and any purchase you made gave you cash back. Now, it's even easier with the Cash-Back Button installed in your browser. Shop online as usual, and Ebates gives you a little on-screen alert that if you make a purchase at that store, it's worth 3% (or 5%, or whatever) back. Click, which reloads the page and through the magic of cookies (the non-edible kind), Ebates knows you bought something at whatever store, and then you get a cash-back check. Apple's the least joyous — you only get 1% back; the magazine subscription company I use yields 15%. Most are anywhere from 2-10%, with all sorts of extra bonuses and discounts. The Ebates app for iOS and Android has deal alerts and scan-and-compare features.
I keep waiting to hear that there's something secretly malevolent about Ebates, but after using it for years, it's all still good. But here's the main thing — there's no work (beyond signing up for the account). How's that for organizing your finances and time management?
I like Ebates, but there are definitely other popular "cash back & coupon" shopping programs, including:
The exemplary personal finance site, Wise Bread, has even written 30+ CashBack Sites to Earn You Thousands Per Year, and you may also want to consult CashbackHolic, a site that purports to compare and contrast the features at various cash back sites.
Even if you don't shop online much, or even at all, there are other options for getting cash back when shopping at stores. For example, I've recently started using the Walmart Savings Catcher app.

Every time I shop at Walmart, I snap a picture of the barcode on my receipt. Walmart's magic computers keep a record of what I've purchased (yes, I'm completely giving up my retail privacy) and when any item's price goes down, I get cash back applied to my account, which I can receive at any time, or "let ride" and pile up. I use the free iOS Savings Catcher app, and you can get the Android Savings Catcher app in the Google Play store.

However you shop, remember that cash back programs only make sense if you were going to buy the items anyway. Otherwise, you're just giving yourself a tawdry excuse to amass more clutter, and of that Paper Doll does not approve!
14) Organize how you get paid.
Have you ever tried to split a check among four people when three only have credit cards with them? Sure, you can ask the server for separate checks, but as many National Association of Professional Organizers members learned in Los Angeles at our 2015 conference, "separate checks" just aren't part of some types of restaurant culture. Many people nowadays are cashless — they swear by Apple Pay or their debit cards, and nobody seems to carry a checkbook anymore. So, you end up with the one or two people best at math with their heads down, pencils in hand, trying to calculate the check and figure out who will pay for whom and how everyone will get even.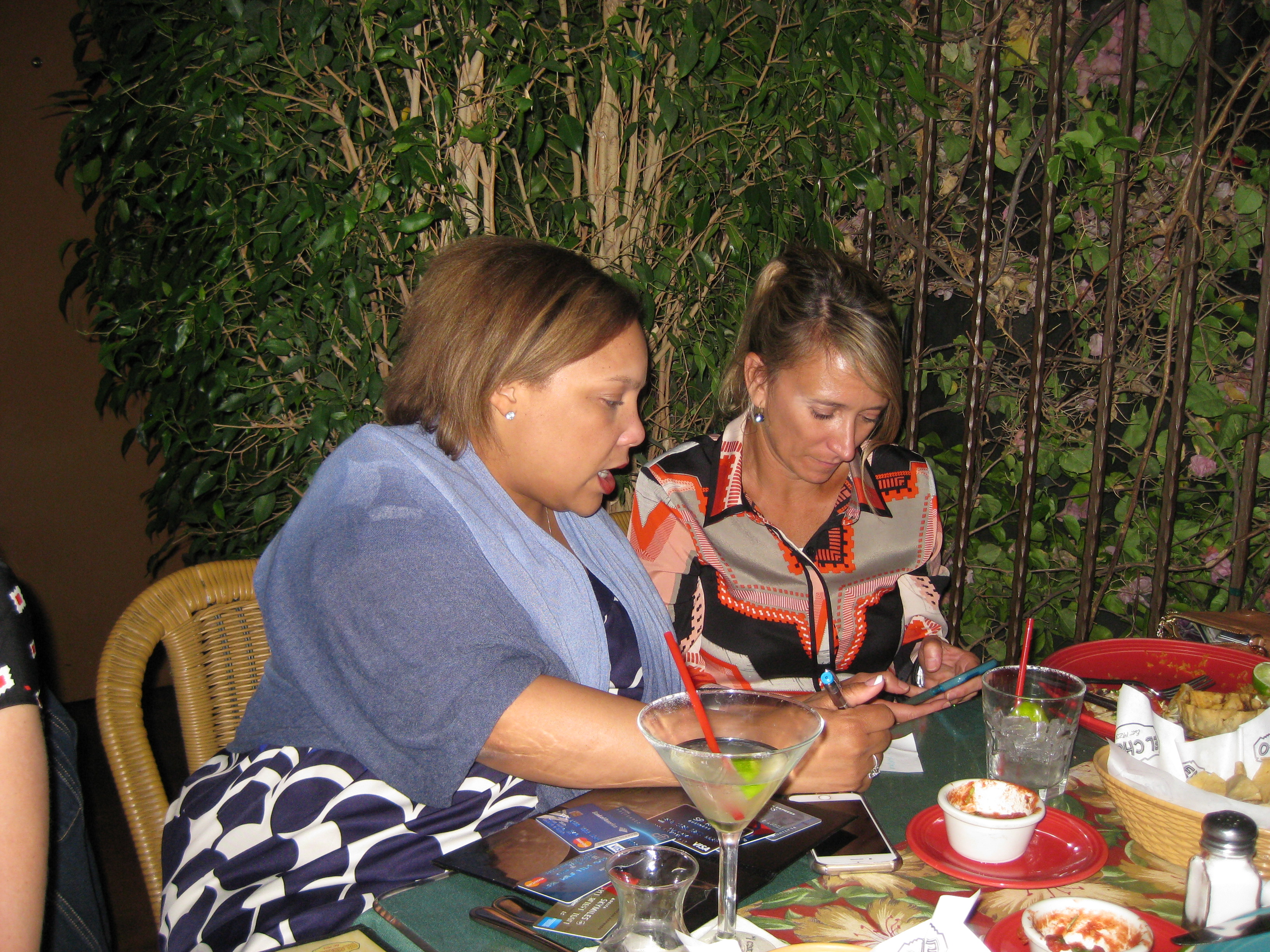 A few years ago, the first answer that would have come to mind for a quick transfer of funds was Paypal. All you need is someone's address and you can send a request for funds, and someone can pay you from her Paypal account or from a credit card. If you tell Paypal it's personal rather than business, there's no fee attached. But for a lot of people, Paypal is so 2013. Too many hiccups — frozen accounts, slow transfers, etc. — have left some people uncomfortable with it as a personal money-sharing solution.
The word on the street is that the young folks — those Instagramming, What'sApping, SnapChatting millennials have been using Venmo for quite awhile. Download the app, sign up for an account using Facebook or your email address, and send funds securely using the money you store in your Venmo account, or directly or via debit card from your linked bank account.
But I do have (quite a few) words of warning about this beloved app. Venmo is owned by Paypal, so if you have philosophical issues with the parent company, Venmo may not be your ideal solution. Worse, from my oldster perspective, is that Venmo is very public; your linked friends can all see one another's transactions (of at least who paid whom, if not the actual amounts). For a generation of share-everything types, that might not be a problem, but some of us prefer a bit more discretion. Finally, some people have been defrauded by scammers taking advantage of Venmo's lack of immediacy in financial transfers. And Venmo's customer service is, at best, lackluster.
My favorite money transfer option is Square Cash, at the adorable URL Cash.Me, which I learned about from my colleague, Deron Bos when I hired him for some computer organizing support for my Mac.


SquareCash is really designed more for people in business, and charges the recipient a small 2.75% fee, but that's generally smaller than the merchant fees associated with accepting credit cards. [Editor's note: Deron has pointed out, rightly, that you can make personal transactions at no charge.] Deposits hit your bank within minutes, and it's easy for clients to pay via your "cashtags." For example, if you wanted to send PaperDoll a tip for a fabulous blog post, you could just go to https://cash.me/$JulieBestry, enter the amount, your debit card number, and an optional note, and I'd get the money. It may not be worth it for getting $4.95 for sharing a dessert with a pal, but it's an easy way to pay your babysitter or dogwalker.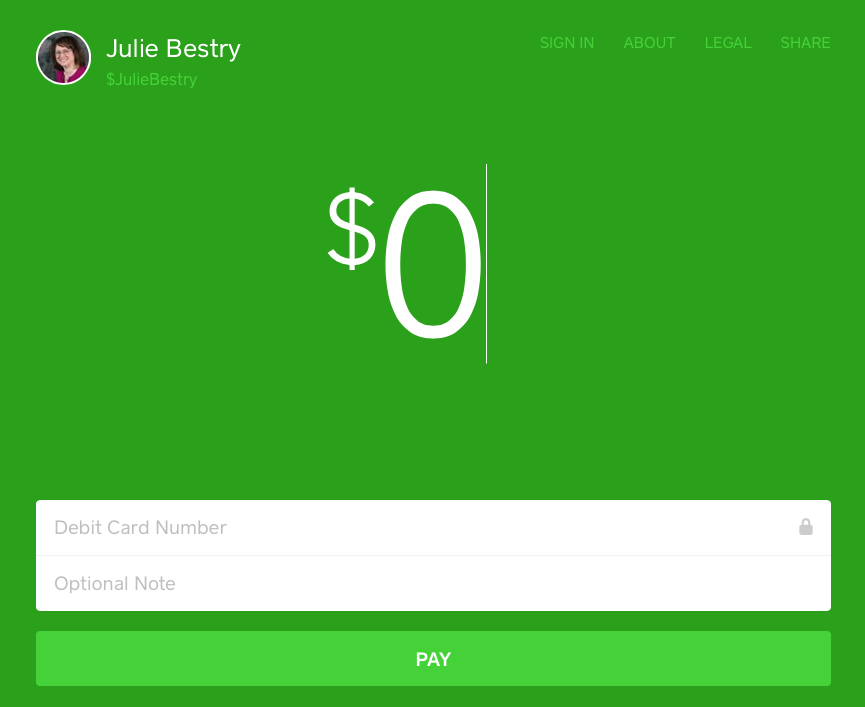 And if it's the math, rather than the payment, that gets you down, there are a number of splitting-the-check apps out there. For example, Divvy (0.99) lets you snap a photo of the bill, drag each item to the person who ordered it, and the app will determine how much each person owes. Tab (free) works similarly and calculates the tax and tip. And Billr (0.99) can both identify who ordered what and split shared items (like a bottle of wine) among the group.
15) Use technology for money-saving apps — judiciously.
Throughout the course of this series, we've looked at a wide variety of apps for every use case. There isn't a day that goes by that someone doesn't tweet about a new app for making sense of your finances — getting discounts, finding better deals, organizing receipts, logging charitable donations, and so much more. In the last week, I learned about a handful of new apps:
Hopper is a spam-free, pop-up-free app for anticipating when the best price for a flight will be available and then booking it right from your phone. Tap in the flight preferences, and Hopper tells you whether to buy now, or watch and wait, and then it sends you a text notification when it's smart to purchase the ticket. So, at no cost to you, there's an app that does the research for you, offers predictive advice, and keeps you from losing money by buying too early or waiting too long.
What could be bad? Well, probably nothing, especially if you have flexibility for booking. But if you're the sort of person to wait until the last minute, or ignore your texts for days on end, or put all your spending eggs in one basket (and not set aside funds or available credit), this app might be no better for you than plunking down your money when you actually have it and going about your business, knowing ticket buying is one less item on your task list.
Lesson: know yourself, your needs, and your productivity style. Don't depend on apps to counteract your procrastination habits or be error free. Trust (your apps) but verify.
Penny is a new and nifty app that takes the financial dashboarding efforts of sites like Mint and makes it all very pretty. Your transactions are categorized, analyzed, and Penny texts you gorgeous, personalized charts regarding your spending habits.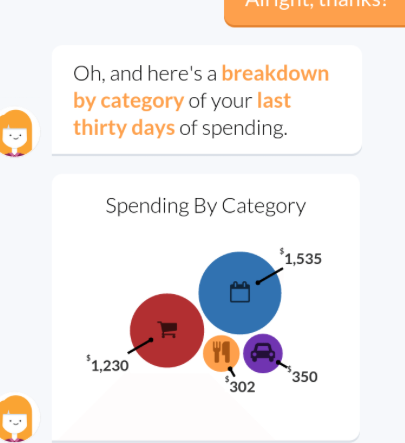 Knowledge is power, but only if you act on it. If your mother tells you that you've spent 90% of your income on beer and mascara, you're likely to block it out after a while. The same with an app. If Penny nags you similarly, it's only to your advantage if you act on the information the app gives you.
Lesson: Use the information you get to work wisely.
Trim is an app that evaluates all of the recurring subscriptions (Hulu? Dollar Shave Club? Netflix? Apple iCloud?) on your registered credit cards and checks in with you by text to remind you that you're spending $25 a month on X and asks if you want Trim to cancel it for you. Trim cancels most subscriptions for free, and charges a $6 fee for hard-to-cancel subscriptions. (One imagines Comcast fits that category.)
Lesson: Sometimes, there's really no downside to a tech solution. You have to decide if you're comfortable with giving yet another company access to your financial information, though, and that's something with which we're all struggling.
16) Get to know money-smart people.
Paper Doll has always been fascinated by personal financial management tools for organizing financial information and activities. I believe that the more advice you get from people who are smart about money, the more alternatives you have at your disposal to spend, save, invest, and enjoy your own money. Here's a roundup of some of my favorite bloggers, podcasters, and otherwise cool places to visit on the web for smart financial advice, along with samples of their wise words.
Read what smart people have to tell you:
Check out the agencies dedicated to helping you keep more of your money:
Listen to smart people talk about money:
As we end this series on organizing your finances in 2016 and near the middle of the year, please remember, just as organizing it's not about the stuff, it's about the people who own the stuff, organizing your finances is less about how much money you have, and more about how you can live your financial life happily and without stress. Spend more of your money on experiences, and then save and invest your money so you can do the things you enjoy with the people you love.
2 Responses